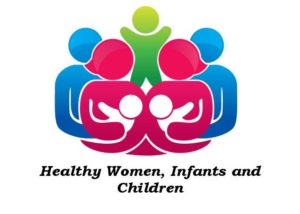 Arlington, VA – Sept. 23, 2018 – The Virginia Coalition of Latino Organizations (VACOLAO) condemns the Trump administration's latest attack on legal immigrants with the Department of Homeland Security's  announcement of intent to change the public charge rule. If adopted, the proposed rule would expand the classification of benefits deemed a public charge during an immigration admittance proceedings to include non-cash benefits such as Supplemental Nutrition Assistance Program (SNAP) Special Supplemental Nutrition Program for Women, Infants, and Children (WIC) and Medicaid.
It is important to clarify that this change will not apply to lawful permanent residents or those who enter the country as refugees, victims of domestic violence, human trafficking, unaccompanied minors, or victims of crimes.  The rule change will likely impact the health and well-being of millions of other legal immigrants with conditional permanent residency status and who hope to apply to become lawful permanent residents at some point in the future.
Although the proposed rule has not even been published for comment, news of the change has already resulted in disastrous consequences for some legal immigrant families who are asking to be dropped from WIC, a federal nutrition program that provides parents of children including US citizens access to affordable formula, immunizations, and free health and nutrition classes. These programs were designed to help children and ensure their healthy development.
"If this rule change moves forward," said Rosalia Fajardo, Secretary of VACOLAO Board's Executive Committee "we would be forcing legal immigrants into a situation of choosing between feeding and providing healthcare for their families or preserving the ability to change to a more permanent status at some point in the future. These programs were designed to promote the health and welfare of children, the majority of whom are US citizens, and it is intolerable to jeopardize their lives in this way.'
"VACOLAO is already moving on this issue with our public awareness and education campaign," said Edgar Aranda, VACOLAO's Executive Director. "We are already speaking at events on this issue in both Spanish and English and will be mobilizing Virginians from across the state to provide public comments to DHS demanding that the rules change be dropped. We encourage people interested in learning more about this issue or receive information on upcoming events and advocacy opportunities to check out VACOLAO's Facebook page at   https://www.facebook.com/VACOLAO-Virginia-Coalition-of-Latino-Organizations-130850813607672/."
Media Contact – Edgar Aranda, Cell Phone # – 703-772-1555, Email – vacolao@gmail.com